1971
MIGUVI was born as an auxiliary company of toy and doll industry  until the 1980s. Despite the considerable time that has elapsed, it is possible to find MIGUVI collectibles today, which are still treasured by collectors.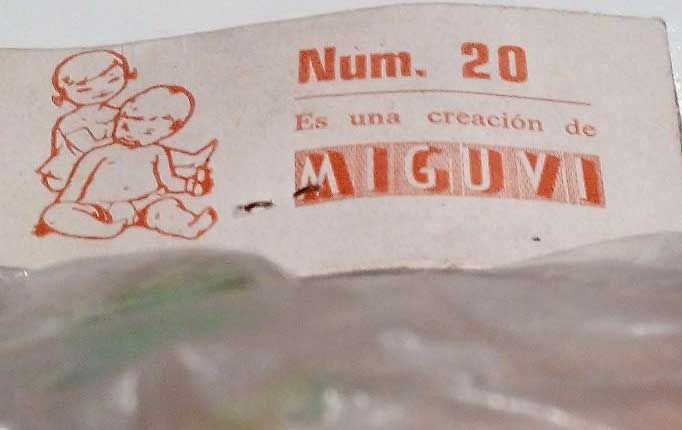 JOPI WAS BORN
José Gutiérrez creates a partnership with his client Santiago López, continuing in the toy and doll sector. JOPI was founded
JOPI  develops countless jobs for companies in the sector from dolls to blown plastic for various companies.
THE 90S
During the 90's JOPI expands and although it continues in the toy sector, it researches and develops plastic products.
Acquires the necessary machinery to satisfy the needs of the market, always looking for quality in the raw material and in the final finish.
NEW CENTURY NEW VISION. NEW BLOW PLASTIC MANUFACTURERS
During the crisis that affected the toy sector in the first decade of the 21st century, JOPI reinvents itself. His human team finds in the sector of the plastic his main potential of productive development and innovation.
From Road Safety (milestone h75), gardening, salvage, agriculture, beekeeping, commercial furniture, livestock facilities, drinking troughs … Even entering fully into the plastic sector JOPI also continues to manufacture items for the toy sector.
Manufacturers of products such as containers, bottles, would be innumerable designed items, including products for orthopedics, hunting (game preserves), ball pools …
Rotomoldeo of vinyl developing the ideas of the customer R + D + i in any type of plastic, high vacuum, injection or blowing, polyethylene, high and low density polypropylene in all its variants, pvc, eva, flake …
JOPI Plastics S.L continues to innovate and develop for its customers, offering quality in its products. A human team of professionals from the sector constantly growing thinking of satisfying any need and making any idea come true.
WHAT OUR CUSTOMERS THINK ABOUT US
24% Superior quality with respect to the competence
76% Equal quality with respect to the competence
24% Very satisfied with initial impression of the company
76% Satisfied with initial impression of the company
96% Very satisfied ease to contact
4% Satisfied ease to contact
80% Very satisfied personalized attention
20% Satisfied personalized attention